With so much uncertainty in the global stock market and the U.S. dollar weakening, many investors have been looking for a safer option and a way to diversify their retirement portfolios. Although, there is no sure fire investment, precious metals are widely regarded as a "defensive asset" that may provide a level of safety for your principal during uncertain times.
Precious metal investment is considered a defensive asset because precious metals price movements are typically contrary to the stock market's movements. Precious Metals may also provide a level of diversification to your bonds, stocks and mutual funds and diversification is widely considered a prudent course of action.
You can purchase physical gold and silver and hold your investments in an Individual Retirement Account (IRA) but make sure you speak with an investment professional before making a final decision.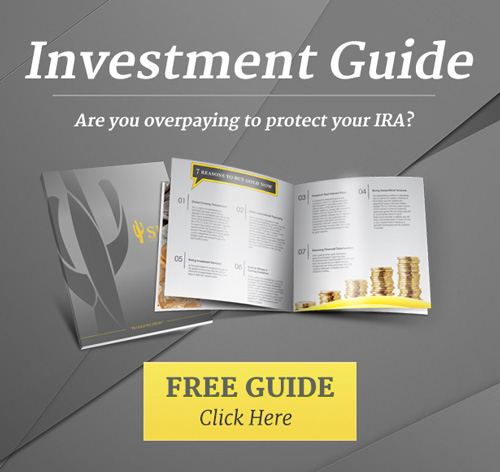 Why Put Gold and Silver in Your IRA?
Gold coins and bullion may provide the best way to store value long-term. Unlike primary asset classes most often used in retirement planning — bonds, annuities, stocks and savings accounts — Gold stands out as the only one that does not rely on the performance of another institution or individual for value. Owning physical gold (gold coins or gold bullion) in your IRA savings strategy is a great way to invest in something that in an uncertain market may continue to grow.
Approved Precious Metals in an IRA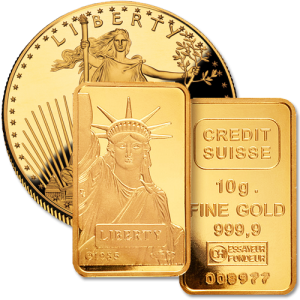 Gold Coins and Bars
Currently, gold bars with a purity of 24 karat are allowed into a precious metals IRA. The Gold bars must be hallmarked by a NYMEX- or COMEX-approved refiner. Gold bars range in sizes from 1 ounce to up to 400 ounces. Gold coins having a purity of 24 karat are the only gold coins accepted in a precious metals IRA, with the exception of the 22 karat US Gold Eagle. Accepted gold bullion coins for a precious metals IRA are coins that meet these requirements and come from the Australia, Austria, Canada or the United States of America.
Learn more about a Gold IRA.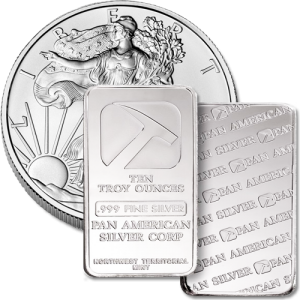 Silver Coins and Bars
Similar to the gold requirements, adding silver into a precious metals IRA is accepted with silver coins and silver bars. However, only silver coins and bars with 0.999+ fineness are allowed in a precious metals IRA. Allowed silver coins include the 1 oz. US Silver Eagle, Canadian Silver Maple Leaf, and the Mexican Silver Libertad bullion coins. Silver bars come in 100 oz. and 1000 oz. silver bar sizes. Pre-1965 bags of US silver coins (dimes, quarters, half dollars, and silver dollars) are not allowed in an precious metals IRA.
Learn more about a 
Silver IRA
.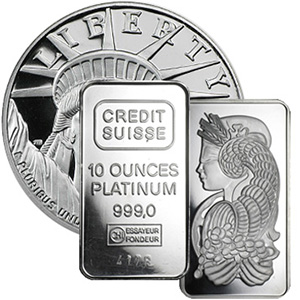 Platinum and Palladium
Although Gold and Silver are the most popular precious metals placed into an IRA account, Platinum and Palladium bars are another option. Platinum and palladium coins of 0.9995+ fineness may be put into a precious metals IRA. Both the US and Canadian Mints make 1 oz. platinum coins. Other countries, such as Great Britain and Australia, have 1 oz. platinum coins which are not as well known but also qualify. Platinum and Palladium bars come in sizes ranging from 1 oz. to 100 oz. All platinum and palladium bars and coins must be from a NYMEX- or COMEX-approved refiner/assayer.
Learn more about a Platinum IRA.
How to Rollover an IRA to a Precious Metals IRA
Interested in rolling over a Roth IRA or Traditional IRA into a gold-backed IRA? Doing so is not as cumbersome as you may think. The easiest way or option is by rolling over assets from a 401(k) plan after leaving a current employer or place of employment . Separation from employment is usually key in order to rollover the 401(k) assets into a gold-backed IRA. If you have not or will not be leaving your current employer where you have established your 401(k), it does make "rolling over" your plan a little more difficult. There are ways to still do this however, there are a lot of factors to consider. The best way to see if your 401(k) is eligible to rollover to a 
gold IRA
, silver IRA, platinum IRA or palladium IRA is to contact us today. If you currently have an existing IRA(s) with banks, credit unions, stock brokerage firms or other financial service providers you may be eligible to directly transfer your IRA to set up a gold IRA, silver IRA, Platinum IRA or Palladium IRA. Contact us today to go over what options you have. Contacting us is always free!