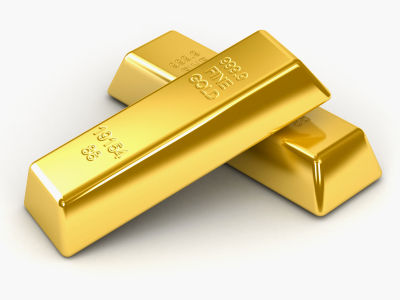 A gold IRA may make all the difference in the world for your retirement savings, but there's a good chance you don't know much about Gold IRAs.
The value of gold has risen 235% since the beginning of 2007 and has significantly out-performed the stock market during that same time. That's great news for American investors whose retirement accounts, real estate and other investments have been battered by sharp losses in the stock market. Unfortunately, most Americans don't know that a Gold IRA will allow them to buy, hold and sell gold and other precious metals as retirement investments.
According to a recent Harris Interactive Poll, more than one-third of American adults have no retirement savings at all. This number rose from 30% in mid-2009. About one quarter of Baby Boomers – those age 46 to 64- have no retirement savings. What's more alarming: 22% of Americans over the age of 65 – already in retirement – have no retirement savings either.
For those Americans with retirement savings, 40% have their retirement savings invested mostly in stocks, or in an equal mix of stocks and mutual funds. Three-fourths of Americans have not reformulated their retirement savings portfolio in the past six months. Those who have tended to move their retirement savings into or out of "standard" retirement investments like stocks, bonds, bank savings, money market funds and CDs.
When most retirement savers set up a retirement savings account, they go with a brokerage firm. That allows the account holder to invest in relatively liquid assets like stocks, mutual funds, CDs and good old cash. Most IRA custodians aren't allowed to hold physical assets in retirement accounts, so obvious investment choices get overlooked, including gold. 401k plans also don't contain physical assets, and only a small number of retirement advisors even know about the self-directed IRA.
A physical gold IRA, also known as a self-directed IRA, allows you, the investor to invest your retirement funds in certain gold assets. Under IRS rules, not just any gold is eligible for inclusion in a gold IRA investment. Certain gold bullion coins issued by the US Treasury, and other qualified gold coins (like the Canadian Maple Leaf) are eligible for inclusion.
To take advantage of the stability and appreciation of gold and other precious metals, IRA account owners must have a self-directed IRA. These custodial IRA accounts allow you to control the purchase of physical assets that can support your retirement savings plan. With a Gold IRA, you can take advantage of a full range of stable retirement investments whose values are not subject to wild variations seen in stock market and other cash investments.